Learn to Skate Programs
It's nearing the end of bouting season for Atlantic Canada right now.  This means that many leagues will be shifting their focus to intake and recruitment.  If you have been interested in roller derby NOW is your chance to get involved!
I have compiled a list of the leagues in Atlantic Canada, any open house/info night event details, and contact information for the league.  Unsure if there is a league in your area?  Check out our
League Directory page
for more details. 
Each league does their learn to skate process differently.  Some do a 3 month graduated program, some host weekend skills camps, some intakes are ongoing and some only accept skaters up until a certain point in the program.  Please contact each individual league to find out how to get involved. 
If you run a learn to skate program you should take a look at our blog post on
recruiting and retaining new skaters
!
***Updated August 24, 2019****
St John's

New Brunswick
Fredericton
Capital City Rollers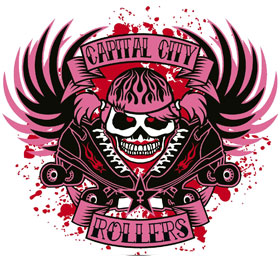 Email: frederictoncapitalcityrollers@gmail.com
Event: 2019 events to be announced
Website: capitalcityrollers.ca
Fredericton Junior Roller Derby

Email: frederictonjuniorrollerderby@gmail.com
Event: September 12 and 16th
Website: facebook.com/pg/FrederictonJuniorRollerDerby
Moncton
Muddy River Rollers

Email:rollerderbymoncton@gmail.com
Event: Open houses - Sept 22nd and Oct 6th
Website: muddyriverrollers.com

Muddy River Junior Rollers
Saint John 
Fog City Rollers

Email: info@fogcityrollers.com
Event: Learn to skate summer session August 15, August 22
Website: fogcityrollers.com
  Saint John Junior Roller Derby
Email: sjjuniorrollerderby@gmail.com
Event: Learn to Derby July 28, August 4
Website: facebook.com/saintjohnjuniorrollerderby
Nova Scotia
Halifax
Anchor City Rollers
Email: acrc.learntoskate@gmail.com
Event: Skate the Oval with ACR August 20
Skate the Oval with ACR September 2
Learn to skate open house September 8
Website: anchorcityrollers.com
Electric WhEels Junior Rollers

Email: acrc.juniorderby@gmail.com
Event: Practices held every Sunday in Spryfield, 1-2:30pm starting in September.  Contact league for more information.
Website: facebook.com/AnchorCityJuniorRollers
Kingston
Riptide Rollers Association
Email: riptide.rollers@gmail.com
Event: 2019 events to be announced
Website: riptiderollers.ca
New Glasgow
Highland District Derby
Email: hddolls@hotmail.com
Event: Trenton Rink open house September 3rd 6:30-8:30pm.  Adult and junior rollers.
Website: kickinvixens.com
Sydney
Tar City Rollers
Email: capebretonrollerdery@gmail.com
Events: 2019 events to be announced
Website: www.cbrollerderby.ca
Cape Breton Junior Roller Derby
Email: capebretonjrrollerderby@hotmail.com
Event: 2019 events to be announced
Website: facebook.com/cbjrderby
Windsor
Avon River Rollers
Email: avonriverrollers@gmail.com
Event: ARR Open Houses - Sept 23rd and 26th
Website: facebook.com/avonriverrollers
Yarmouth
Tri County Roller Derby
Email: tricountyrollerderby@gmail.com
Event: 2019 events to be announced
Website: www.facebook.com/TalkDerbyAllDayLong
Newfoundland
St John's
709 Roller Derby
Email: recruitment@709rollerderby.com
Event: Currently in session, next session to start early 2020
Website: https://www.facebook.com/709rollerderby/
709 Junior Derby
Email: junior@709rollerderby.com
Event: 2019 events to be announced
Website: https://www.facebook.com/pg/709juniorderby
Prince Edward Island
Charolettetown
Bootleg City Roller Derby
Email: info@bootlegcityrollerderby.com
Event: 2019 events to be announced
Website: bootlegcityrollerderby.com
Summerside
Wharf City Rollers
Email: wharfcityrollers@gmail.com
Event: Twisted Sisters Open house August 20
Website: wharfcityrollers.com
0 comments